We walked from the hotel down the river to the French Quarter in search of Jimmy Buffett's Margaritaville which is a restaurant that had been recommended to us. It also gave us a chance to see some of the other sights of the French Quarter. We saw the French Market, the Hard Rock Cafe and Jackson Square.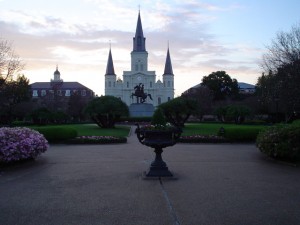 This is the view into Jackson Square over the railings, looking away from the river.

Here's one of the boats that we saw docked and waiting to take people on tours. The name used by the brochures is a sternwheeler. More pictures and information can be found here among other places.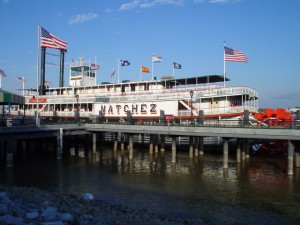 Another way of seeing the city is by streetcar, although obviously that only lets you see the parts of the city along the track.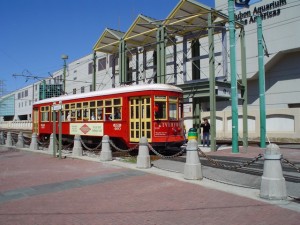 If you want something a bit more leisurely, there are tours by horse-drawn carriage and the driver will tell you all about the sights as you pass them.