Bought a small paddling pool for the kids today – 6ft diameter, 25 inches high. Got it home from B&Q and found that it was more the kind of thing you fill up and leave out for the summer than a 10 minute fill and empty when you're done sort of pool.

It takes a long time to fill it with 1100 litres of water, so long in fact that by the time it was ready (an hour and a half later) the sun had gone in and it was getting cold.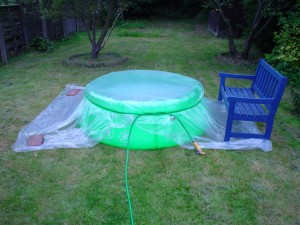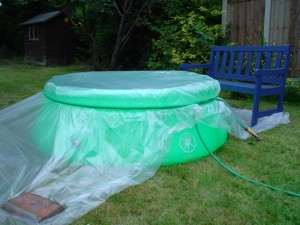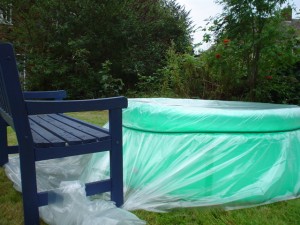 We covered it up and hopefully it'll warm up nicely tomorrow ready for the afternoon.